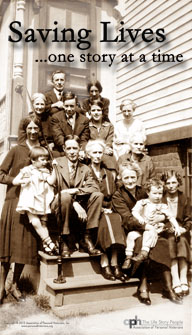 Occasionally I curate a few excellent resources that I've found helpful and highly recommend. If you're serious about sharing your memoir or family history here's my top pick of short classes that will give you the necessary tools, confidence, and encouragement to begin telling your unique story. Each of these can help you make amazing progress writing your memoir or family history. Two of these classes are specifically about writing memoir. The others contain tools and ideas that will help you craft memorable stories, a key element in any writing.
Best part – my class is on the easy-to-use Learndesk platform, I think you'll like it! You can listen to the other three courses free with a one-month trial of Skillshare. Take mad notes, listen again, dream big, and take action. If you decide you're loving the great value this teaching platform provides, you can join for a low annual fee that will pay itself back in value many times over. While you're trying out the platform explore a few other topics from their extensive offering of over 27,000 premium classes and more than 2,000 free classes. (as of March 2019). (I may receive a small affiliate commission on the Skillshare classes)
For example, the technique of taking an event from your life and flipping it into a fiction story will give you an entirely new slant on the events. Excellent teacher Adam Janos will walk you through how it's done with examples that are sure to get your own creative thoughts flowing.
Author Roxanne Gay will show you how to create short memoirs, also known as personal essays. These can stand alone or be part of a larger work but you'll learn from a pro about what will resonate and how to write it.
Ready for the nuts and bolts of how to start writing your memoir? Best-selling memoirist Kathy Karr shares "the processes she relies on to write beautiful, visceral scenes."
How about a jump start on your memoir writing? My class on Learndesk, Tips and Techniques to Quick Start a Memoir, will give you a fun, creatively practical project, and easy directions to help you begin.
Autobiographical Fiction: Write a Short Story from Personal Experience

, by writer/reporter Adam Janos
Adam will teach you to brainstorm ideas from your life, transform yourself into a character, and write details. You'll learn about conflict and pacing with excellent examples. This class can help memoir writers think beyond their ideas for standard memoir and expand their storytelling skills. Click this link to try the class: https://skl.sh/3ss2WY8
2. Creative Writing: Crafting Personal Essays with Impact, by Roxanne Gay
Roxanne's course is full of "practical guidance, actionable tactics, and example essays" She'll lead you through the important step of "finding a specific purpose for telling your story", then how to "connect your work to a larger theme", and inspire you with how to use your "personal memories to write your story." Click this link to take Roxanne's class: https://skl.sh/3rhQ9X2
3. Writing the Truth, How to Start Writing Your Memoir, Mary Karr
Through a series of memory-focused writing exercises, Mary guides you through a clear, actionable plan to help you write your memoir. She "shares her wisdom and perspective on life, writing as a craft…." Mary's class will help you develop your personal writing voice and hone your storytelling skills to connect with readers. Don't miss this class, click here to jump right in: https://skl.sh/3cniCq3
4. Tips and Techniques to Quick Start a Memoir, Karen Ray
Yup, this one is mine and I've seen these tips, tools, and techniques work wonders! You don't have to be a "writer" to share your story in a meaningful way. This class will jump-start your memoir or family history project, helping you clarify the 5 W's of your story, the WHO, WHAT, WHEN, WHERE, and WHY. You'll create a foundational framework to build your personal history project and have fun in the process. This can even stand alone as a mini-memoir. Click here to make fast progress with your memoir or family history:
https://www.learndesk.us/class/4630850123595776/tools-and-techniques-to-quick-start-a-memoir
Start today — Celebrate your life and begin saving those important personal and family memories!