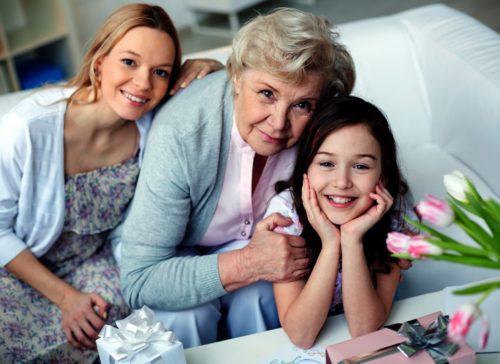 Mother's Day is coming up in a couple weeks and the advertising tycoons are hard at work trying to convince you that your mom or wife needs a new diamond, luxury car, phone or cruise to the Bahamas to make her life complete.
Here's a different idea that won't cost you a thing except the priceless commodity of time. I am Mom to three wonderful adult children– trust me when I say that when your mother responds to your request for gift ideas with "Oh I don't need anything Sweetie, I just want to spend time with you!" she isn't kidding. You just cannot buy that.
So, give the woman what she wants already! Set up a storytelling date over a good meal and turn on your phone recorder or pick up a pencil and paper.
I'm going to be nagging, I mean emphasizing this for the next couple weeks to give you some time and skills to implement these ideas so stay tuned.
You can spend an hour doing a brief life history interview with your mom/grandma/mother of your children/or good friend to honor her on this special day. Talk to her about important events in her life, in this case concerning the life-transforming role of parenting.
For Mother's Day consider getting your mom a big luscious piece of cake in her flavor of choice and a mug of hot coffee, sit her down and just talk.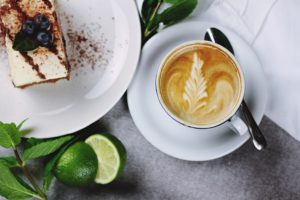 Keep it positive, it's not a therapy session. Remember, like you, she is just a human being trying to do her best. Give her grace on the mistake side of the slate.
Warm her up to the fun by sharing some of your favorite childhood memories. Pulling out a few photos can help prime the storytelling session. Then, ask her about:
*Her experience as a child, favorite memories of her own mother or another woman who filled that role in her life
*Her thoughts on parenting
– Special memories of each of her children
– Something funny
–  Something touching
*Story or Song that she loved to share with you and why
*What has she tried to pass on to her children in terms of life wisdom and experience?
After you've listened, take some time later to put this priceless memory making session into a more permanent format. Think forward to maybe her birthday or Christmas. Type it up, burn it onto a CD, add some photos and voila! Now you have another gift to bless her with and remember your day together.
Oh yeah–and don't forget to do the dishes!