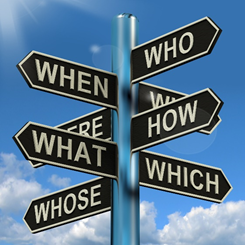 Mind Maps or Vision Boards for your memoir or writing project are a tool to help you focus on what's important. They can be a tremendous help in finding your theme and direction.
How you create your mind map or what it looks like aesthetically doesn't have any bearing on how well it will work. Use whatever technique makes sense to you!
Want to find out more? Take a look at this post to find out how boards can help you:
IF you have the Martha Stewart crafty gene in you, make your vision board as pretty as can be. Add pieces of fabric, paint an abstract background with your favorite colors, or dig out your long lost scrapbook supplies and utilize those beautiful printed papers and fun stickers.
However, if you don't have a crafty gene nor have the desire to develop  a crafty side –
or if you're male and want a more masculine look – have no fear: you can still make a no-frills mind map or vision board that suits your style and that will work!
1. Bulletin board. Buy an inexpensive cork board and use thumbtacks to attach your photos. Using tacks makes it especially easy to move your photos around or to take some off after you've settled in on your theme or reached specific goals.
2. Vision books. If you have multiple goals for different parts of your project, then creating a vision book keeps all those goals on separate pages but still together in the same book. A simple journal or a larger scrapbook serves the purpose. However, to keep the creativity flowing be sure to keep it out where you can see it and look at your book every day.
3. Digital vision boards. For those who can whiz around the internet at the speed of light, digital vision boards are time savers. Search for a free template or use Canva's grid template.
Simply upload your photos and quotes to your chosen template and save. Save it as your wallpaper on your computer and phone. This can prompt great ideas and help you use down time to add to your project. You can use a note taking app or good old pencil and paper to capture those ideas before they're gone. Go one step further and have your vision board professionally printed on photo paper at your local photo shop. Post it up at home to remind you of your project goals. Here's an example to get you started: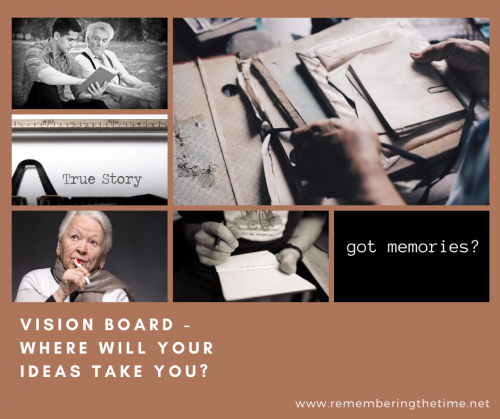 4. Hang a single photo. Hang a photo that inspires you, that's your project "why" or one that perfectly illustrates your theme where you can see it every day. Keep that goal at the back of your mind, it will simmer away in your subconscious and help you come up with creative ideas and clarity.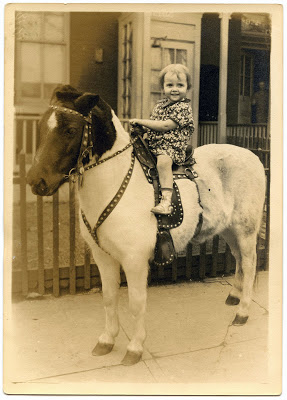 5. Write a vision statement. For those who are born wordsmiths, forget about the pretty pictures and write out your goals instead. However, write it as a letter to yourself, 10 years into the future. Describe what you're doing and where you're living, among other things, as if you've been living that life for 10 years and are giving an update to your long lost friend.
Creating a non-traditional mind map or vision board or writing a vision statement is just as powerful as a traditional outline. Maybe more so! The most important point is voicing your goals and taking action to achieve those goals. How you package up your vision is completely arbitrary. Have some fun and make it work for you!