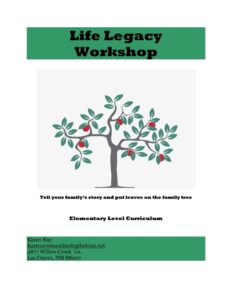 Every person's life story is a precious and unique gift.  What better place to encourage this than at your next family get together or reunion? No matter their age, their life deserves to be remembered and shared with others.
Whether the kids in your group are elementary age or mid-high and high school, having these on hand will be sure to help start the conversations as they mix among the in-laws, outlaws and other relatives looking for a story. Perhaps you can encourage them to be reporters for a day?
The easy to use workbooks are developed specifically to encourage inter-generational story telling. They encourage learning, fun and meaningful conversations and have been used in memoir classes for children and young adults. Even adults can implement these ideas with their family members young and old.
Help the younger folks in your family be aware of the people and events that have impacted their lives. Encourage them to see God's direction in their life events, no matter how old they are. Inspiring families to share their stories and their histories fosters richness in their life experience. What a legacy to leave to the next generation!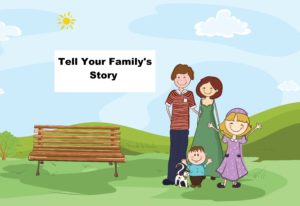 Our online shop is under construction and will be ready for orders soon! In the meantime you can contact us directly.
Contact
karen@rememberingthetime.net
To order copies of both the elementary and the mid-high/high school workbooks for your next family event or class.