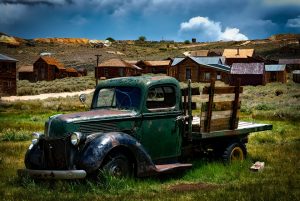 Yesterday was National Collector Car Appreciation Day. I just love vintage automobiles—the look and the stories behind them, not the work that goes into restoring them. If your budget, like mine, doesn't allow for collecting vintage cars, today is National Mac and Cheese Day.
Knock yourself out!
It would be great to hear some of your automobile stories—whether it's first cars, vintage cars or memorable automobiles you have known. Connect with me on FaceBook and post a photo of your favorite old car.
Following is an excerpt from The First 90 Years, Blaque Haston's self-published memoir. We worked together to tell his story of growing up in the Great Depression and the Dust Bowl years. Here's his automobile experience: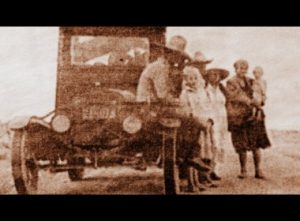 "We had no automobile or horses and wagon. We walked. We couldn't buy a car until about two years later and that was a Model "T" Ford.
Then, my dad caught a freight train with a lot more destitute men for California. But he got off in Phoenix and got a job in Scottsdale in the orange and cotton farms. He found a job for about 10 cents a hour, but made enough to send for us. He had saved up less than $5.
After getting a little money from Dad, we three families, ours  and two other families who were our friends, got a model "T" truck and joined the "grapes of wrath" across  country.
We all piled on the truck, packed with just mattresses and clothes and headed to Arizona and California. I was six or seven years old. We stacked our mattresses on the truck and sat on top down Highway 66 and we got off in Scottsdale, Arizona.
We found an old abandoned station and there was no gas but it was just a place for us to stay that night. So, we stopped and spread our stuff out.
I remember it was hot on that long drive. We ate canned beans, we didn't eat much of that, we didn't eat much…We didn't drive very fast; the trip was a week or more. The old model T was probably only doing 25-30 miles per hour, 40 at the very most. It was just the 4 of us kids, the rest of them were adults.
We stayed in Hughson in a tent for a little while until Dad went to work for that guy who had an old barn out there with some hay and straw and stuff in it. That's where he kept some of his tools. He said we could move in there so we did and made everything makeshift. We stayed there and worked for him three or four summers. We were workin' for him when the war (WWII) broke out…."
And that, ladies and gentlemen…is what we call grit!