I love bridge images; they remind me that we connect with others through sharing our stories. This simple activity of talking about our memories has the potential for far reaching impact. It can deepen relationships, help us experience life through others' eyes and grow our empathy and listening skills.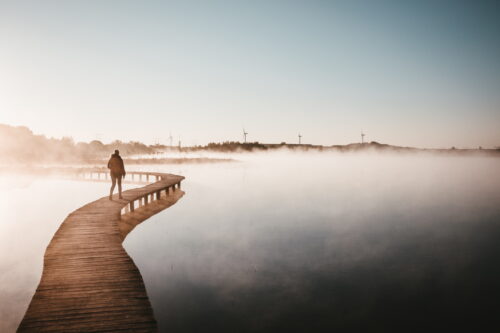 Taking action to save your family's story may be part of your "for such a time as this" motivation. I'll be trotting out a fun family photo challenge in the next few days via social media and want to make sure you're given a heads up. This will be a short activity with lots of positives:
* It's free
* Did I mention it's short?
* You'll have quick content for your family history
* You'll create good ideas you can follow up on later
You'll be able to find the challenge in the next few days on our page at https://www.facebook.com/RememberingtheTime
When you think about writing your memoir or family history, do any of these defeating thoughts ever raise their ugly little heads?
I don't know how to write a book
How do I share it with my family?
My story isn't important
Remember, if you're stuck, let's talk! I understand the feeling and would love to brainstorm a few ideas with you to help you cross the bridge and make that priceless connection with your family by sharing your story. Helping people is what I do! I even have a few free links to my Quick Start a Memoir class for a limited number of people if you contact me in June. Now is an opportune time.