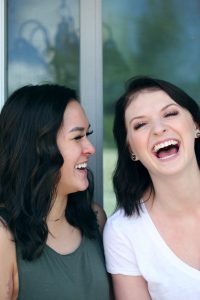 We need to be reminded of the power of ordinary conversations and their ability to encourage. This morning I interviewed a colleague at a local business where I do some public information writing. She is professional, friendly and extremely competent. Before today we had only visited on a surface level for a few minutes at a time. But today was different. We sat and just talked. Yes, I was interviewing her for the company newsletter, but I was also just listening to her story. She spoke about resilience, about choosing joy in difficult circumstances, about loving your children and valuing your work and friendships.
Her face lit up when she shared about some of the amazing adventures she's had that bring a sense of fun and a zest for life that inspires her. She is generous hearted and inspires her adult kids by scuba diving, learning to fly a drone for work, challenging herself with weightlifting training and rescuing abandoned furry friends, giving them a new home.
She spoke of the power of unexpected surprises as God watches out for you. Of all the people who have "got your back" that you weren't even aware of. Her delight in choosing to live a full and interesting life is contagious. I left our visit inspired to live life more fully, reminded to choose joy and kindness when life is hard.
Over the next few days, choose to go a little deeper in the conversations you have with those in your life circle. Make the connection, human to human, you'll both be the richer for it.
Karen