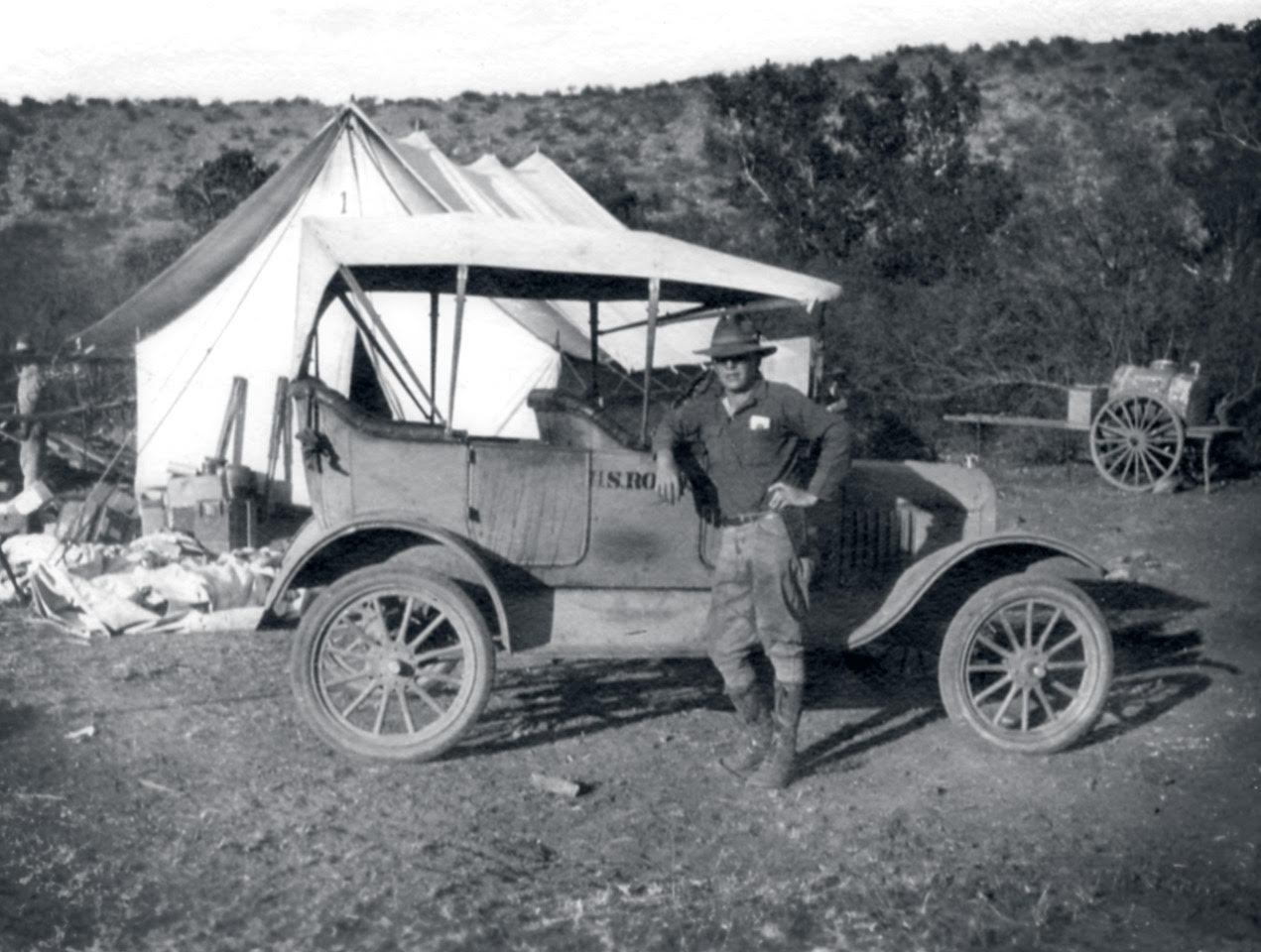 This year is one of showcasing others' writing as well as my own. My goal is to encourage you to mine the resources of your memory, of your family history, of those boxes of keepsakes and albums of photos to tell your own story, and that of those you care about. I first became acquainted with Stuart Balcomb's book sharing about his grandfather's experiences in early New Mexico, Me & the Model T, via a FaceBook group called Forgotten New Mexico. (If you like New Mexico history, this is a fun spot to check out.) He graciously agreed to share an excerpt from the book here. Thank you Stuart!

Stuart Balcomb: When my grandfather retired, he wrote quite a lot about his life. Two books that were published are "The Red River Hill," about him supervising the building of the road down into Red River, NM. "A Boy's Albuquerque: 1898-1912" chronicles his early years from ages 7-21. After he died I received three boxes of photos and unpublished manuscripts that I felt were too good not to be made public. I had recently formed Amphora Editions to publish my father's book on photography, and I then published my grandfather's "Me & the Model T." His next book will be "The Dogs In My Life," about the 14 dogs he owned during his long life.
The following is an excerpt from the book:
From 1919-1923 my grandfather, Kenneth Balcomb, was assigned a WWI Army surplus Model T while he worked as an engineer for the United States Bureau of Public Roads, traveling over 63,000 miles to survey, inspect, and construct highways in New Mexico. During that time, he wrote to his wife (my grandmother) and his brother, John, describing his adventures. I published the 50+ letters as "Me & the Model T: 63,000 Miles in Mr. Ford's Wonder Car." It is an important snapshot of a unique time in America, right when the country was converting from the horse-and-buggy to that new-fangled contraption, the automobile. Kenneth wrote this letter from the Government Camp, east of Albuquerque in Tijeras Canyon on August 4, 1919:

Dear Katharine, I have been busy overseeing a construction job and keeping ahead of a survey crew many miles apart, at the same time coaxing a Model T over roads a team of mules would have difficulty negotiating. We are in our third camp of the survey, at Skinner's Sawmill site in upper Tejano Canyon. Mr. Skinner operated a sawmill there many years ago. The decaying timber platform for the machinery and great piles of rotting sawdust are all that is left. The reason for the mill being there and the reason we use it for a campsite is the spring of pure, clear water. We had to rebuild the road the mill people had used before we could get our wagon of supplies and equipment to the site. I think I could also have coaxed the Ford over the road, but it rains nearly every day and I find that when the little car gets into either mud or sand it gets the shivers and digs in. So, I leave it at Epifanio's house in San Antonito and walk the four miles from there to camp.

Our first camp was in San Antonito, across the road from Charlie Camp's saloon. In addition to being the saloon keeper, Charlie is the town Jefe. He is Italian and his real name is Carlos Campo, but he has conveniently anglicized it. In addition to dispensing questionable liquor to the Penitenties, Charlie has an excellent well of cold water, complete with an old oaken bucket, and that is the reason we made camp there.
Our second camp was alongside of the earthen reservoir where excellent spring water is stored for household and irrigation use by the people of San Antonito. Here again, it was the water we needed. Epifanio lives nearby in San Antonito.

I think my Model T should be considered a community benefactor, as its tires have picked up most of the metal pieces from the roadway for about twenty miles. I am sure if I had saved them they would have filled a shoebox. I more and more realize the Model T is a remarkable piece of machinery.  Even though its performance is at times exasperating, it is nevertheless reassuring.  One acquires a faith that if properly coaxed and cursed, it will get him back alive. In its low gear, even though it may twist and turn and grumble, it will pull over a road that would challenge a team of mules and wagon, but one thing is certain: My back muscles are getting strong from operating the tire pump–like the men on the railroad section-gang who propel a hand car by pumping up and down on a handle. For some reason I can't understand, it is the right-rear tire that picks up the most pieces of metal, and the tube has so many patches that it looks like a crazy quilt.

We must pack into our next camp, which will be at the head of Madera Canyon, about midway from the sawmill site to the Ellis ranch. I will drive the Ford to La Madera and ride a horse from there to camp. The road from San Antonito to La Madera, about seven miles, is virgin territory for an automobile and should be a fertile field for the rear-right tire to find many more spikes and screws.
Love, Kenneth
Writer, artist, and musician Stuart Balcomb wears many hats. Before moving to LA he taught at Berklee College of Music in Boston; he has written arrangements for Woody Herman, Cher, Donald O'Connor, Andy Williams, Gary Burton and the Buffalo Philharmonic, and composed for Batman: The Animated Series. His "American Trilogy" was performed and recorded by the NY Philharmonic Woodwind Quintet. As head of the Music Library at Universal Studios, he supervised the music preparation for over 600 films and TV shows. Since 2001 he has run the TheScreamOnline, featuring art, music, photography, literature, and film from around the world, and his publishing site is Amphora Editions. You can connect with Stuart through any of these sites to enjoy his work: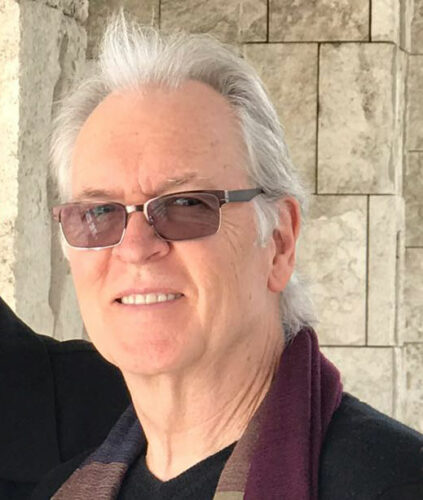 http://www.transcendentsound.net
Have a story you'd like to see in print but don't know how to begin? I'd be delighted to visit with you and help you get "unstuck" so you can share those memories. Give me a call and let's chat! In the meantime, follow Remembering the Time on FaceBook or pop over to the Family History & Memoir Writers Fellowship FaceBook Group to be inspired and encouraged in your storytelling journey.
Karen