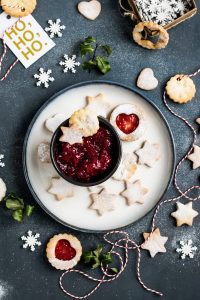 Santa brought me an early new toy– a cookbook template I'd love to fill with your favorite recipes, photos and memories surrounding your family gatherings. Graduations, pre-Christmas parties, weddings and friendly pot-lucks are already gearing up early this month and every one of them has wonderful food. Party chit-chat often involves traditional family favorites or new dishes people want to try. We love those treats! Our desire to eat three times a day drives a creative enthusiasm around the topic of delicious food.
As you gather with those you love this holiday season collect those recipes and stories or memories surrounding your meals and holiday traditions. Take those scraps and bits and bobs of recipes from Aunt Leta, Grandma and Uncle Joe's fabulous BBQ sauce and bring them all together in one place. I'd love to craft these together into a one-of-a-kind personalized cookbook for you and your family. What a meaningful, unique gift that everyone will cherish and add to over the years.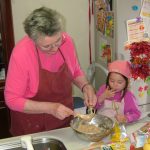 The first five people to help me test my new cookbook template will receive a 15% discount on their project. Offer expires on 12/15 so get in on the goodies now!
Karen