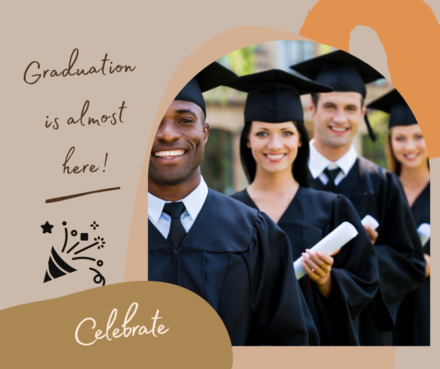 Students all around the country are working hard and preparing to wrap up their education. The internet is exploding with pet videos to distract and soothe their weary minds and familys everywhere are making plans to celebrate. In this 2-part article I'll share ideas for saving your favorite graduate's life memories and adventures to date. Student memoirs rock!
Sharing about what life was like back in the day when our parents and grandparents were in school is a much-loved holiday dinner tradition. Their stories of adventures, struggles and the chore of walking uphill both ways to school always make us groan and laugh. We learn much from their experiences. It sure does me good to hear about not only their grit and determination, but their shenanigans too.
That said, years from now your young person's family will want to see photos and hear the stories of events that helped shape them into who they are. This will become part of their family history.
You can help with a gift you can make yourself! Here are the first 2 of 3 steps you can take to focus your ideas, gather material, and then share this wonderful story. The key to creating this in a short amount of time is to narrow the scope of your project, gather all your material in one place and then use easy online or physical tools to make it a creative reality.
Step 1
Pick Your Graduate and Your Theme
Let's use the example of a high school or college age student about to graduate. Decide whether you want to run through quick highlights of their life or focus on a theme of sports, music, hobbies or other interests.
For young folks I highly recommend doing an overview of their life as it shows so many different sides of who they are as a person. This will delight and honor them! Even big "kids" love seeing photos of themselves and hearing stories about growing up. Yes, even though they've heard them before. In fact, especially because they've heard them before! Include things that show them how valued and loved they are.
We all know the importance of having physical copies of photographs around. In fact, a gifted wedding photographer friend said she could not emphasize this enough. A photo storybook carries the same weight of importance and will be loved and treasured by your graduate.
Besides, when that solar flare or some other catastrophe finally hits, don't you want your family to have keepsakes they can enjoy without electricity? Oh yes you do! And we all know those convenient cell phones that hold most of your photos sometimes meet an untimely end in laundry or toilet. Don't make them the sole repository of your life's memories.
Step 2
Gather Your Material
Pull together photos, artwork, notes, and stories from your graduate's growing up years. If you decided to work with a theme keep this in mind as you make your choices. I like to take material and photos from about every 2-3 years during a young person's life. This usually captures major changes and life events and illustrates their progression of growth and interests.
A fun idea is to interview your subject about some of their key memories of growing up. Don't tell them what it's for! Even an hour or two of visiting can give you a wealth of stories to transcribe and include in your book. Best of all, you'll both enjoy the process and you'll also have their voice telling the stories. How awesome is that?
Best tip ever:
Do include a few school photos … BUT … Include primarily candid photos, not those posed school photos; casual shots truly capture personality.
(Next week, the rest of the story, stay tuned!)
Thanks for sharing your time with me!
Karen